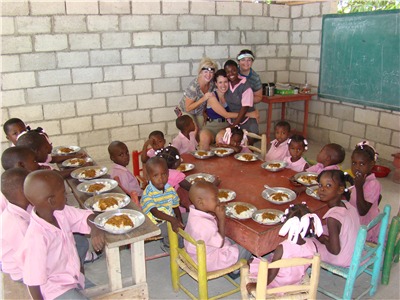 Members of District 7 support a project in Haiti.
This project was started by Zonta Club of Cape Girardeau, approved by Zonta International and adopted as the District 7 project for the 2014-2016 biennium.
Support for the Haiti project will continue through the 2016-2018 biennium.
Supplies Needed for the Haiti project
Jewelry Supplies:
Glass beads – no plastic.  Decorative beads.
Hemp cord, leather cord, suede cord,  Jewelry string- stretch plastic, wire gauge
Jewelry findings –silver clasps, crimp beads, spacer beads, toggle clasps, earring wire, earring posts, keychain rings.
Jewelry making tools.  Pliers, crimpers
Video on the Apparent Project
Medical Supplies:
Children's Tylenol, powdered formula, diaper rash ointment
Tylenol, Ibuprofen
Toothbrushes, small travel toothpaste
School Supplies:
Pencils, pencil sharpeners, erasers, notebook paper, construction paper
Monetary donations are always welcome.  That gives us the most flexibility to purchase supplies that are needed.
Please make checks payable to the Cape Girardeau Zonta Club Foundation.  Donations and items may be mailed to: Polly Holten, 2447 Green Trail Dr, Jackson, MO 63755.  All donations are tax deductible.